Hi everyone! Hope the holidays are treating you well. Here are some pics from last week's holiday event. Enjoy!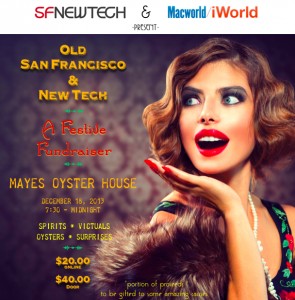 Hey gang! Here's the Nerd Stalker's 60s Spots they shot at our Old Tech / New Tech holiday party…Maybe you'll see some familiar faces. Check it out!Continue Reading
Thanks to everyone who attended our event on 12.11. The SF New Tech twitterverse pics from the event are here. Enjoy!
Hey, what a crawl today…Here's what the twitterverse said about it. Enjoy!
Check out what Liberty aka #ThatTechGirl and Greg aka Nerd Stalker says about the pitches on our 10.16 event.