[Editor's Note: SF New Tech welcomes contributing writer Andy Manoske. Andrew  is a product manager by day, hacker by night, and sometimes in the evening he fights crime. He enjoys writing about economics, computer science and software, and all of the crazy stuff that happens when you mix them together. On the Web . On LinkedIn ]
On October 20th Apple unveiled the details behind Lion (10.7), the newest iteration of the OSX operating system. While Lion adds a variety of feature enhancements for their user interface with Mission Control – a tool designed to manage the wealth of applications your average user opens in a given session – most of the excitement of this release centers around the addition of PC applications to the app store.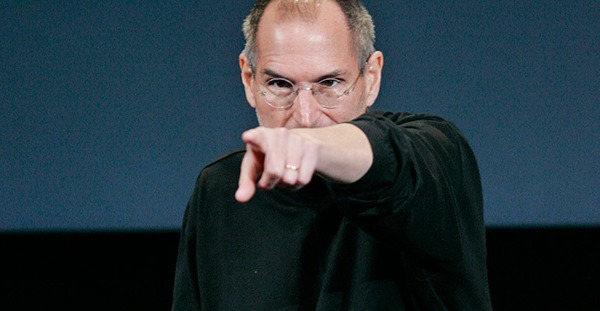 The new app store brings the simplicity of installing iPhone Apps to Mac OSX. No more Googling for hours or mounting a .DMG file and dragging icons into your Applications folder. With a few searches and a click, Lion users can quickly find and install programs with the ease of installing a mobile app.
While this may be a big step forward in allowing users to get away from the pain and hassles of finding and installing software, this is also a strategic boon to Apple. Have no doubts: while built to improve the experience of OSX users, the app store is specially designed to better arm Apple in their siege on the market for personal computers.
Developers Deliver the Value
Apple knows just how important it is to have the development community on your side from their experience with the iPhone. The iPhone's rise to becoming the must-have smartphone is more than simply a result of clever industrial design and exciting advertisement. The luxurious and iconic iPhone user experience is buoyed by its application library just as much as it is by marketing and product placement. A wealth of applications that do everything from helping users manage their bank accounts remotely to letting them know where's the best place to get drinks nearby adds incredible value and utility to the device. Computers are no different: PC users derive value from applications they can use on their computer, not simply the hardware itself.
For the developer then the objective is to build an application as fast as possible while minimizing the time to bring it to market – a special type of problem in economics known as constrained optimization.
Developing desktop applications that would be deployed on the app store handles this constrained optimization problem neatly.
Software developed and deployed on the app store would easily be searchable by every Lion user worldwide. Assuming a developer's program is appealing, this increases the probability that someone will use it. It will be easier to find and there will be more people browsing through the library of apps. As the probability increases of someone using their application, a developer can expect more people to install and run their app.
The app store also would minimize the amount of time necessary to deploy an application by doing away with the nastiness of handling dependencies and creating installers. As a developer, simply hacking up an app that compiles from code and runs nicely isn't enough. You have to write an installer that handles placing files on the user's computer in an orderly fashion while simultaneously ensuring that all of the libraries and tools necessary to run the program are there. This is a huge hassle for large applications that support different computers or types of hardware.
With the app store, all of this would be handled for the developer. If you build an application tailored for the OSX app store, handling dependencies and writing installers is all done for you by Apple. Much of the heavy lifting around supporting the various types of OSX are done automatically, and you would only have to support one type of install process (versus one for every major and minor iteration of OSX). This saves your average developer a ton of time and stress in deploying and maintaining an application, consequently making it more appealing to create programs for OSX.
Using the app store also has ramifications on the delivery model of software. Dealing with documentation is a much easier affair, and deploying systems to a wide audience without the need to master a series of disks or other physical media saves both time and money for developers. These gains are especially important for developers looking to scale: logistical issues with packaging and shipping often stymie lean, high growth companies like tech startups.
Complementary Demand to Keep Macs Relevant
Apple's attempt to appeal to consumers with an "easy to search and install" repository of programs is clearly built around the idea of complementary demand – the economic principle of two products having a symbiotic relationship. Much like how the demand for ketchup is affected by the demand for french fries (if more people want fries they will probably want more ketchup to go with it), the demand for a particular type of personal computer is affected by the demand for the applications on it. If Apple can make it easier for people to install programs, this will increase the demand for said programs because the time opportunity cost (e.g.: how much I "pay" in time spent doing something) of installing it will decrease. This increase in demand for OSX-specific programs will increase demand for Apple PCs like the Macbook Pro and the iMac, increasing revenue for Apple accordingly.
If the Mac store catches on, it's likely Apple would levy some sort of fee on developers deploying applications on it and derive some measure of revenue from there too. Traditionally this isn't a huge source of revenue for Cupertino. However, that may change.
Apple currently takes a 30% cut from developers in the revenue of each unit sold and charges $99 annually to submit apps to the app store. This might change with the new app store. With the higher per-unit cost of software – Photoshop tends to be more expensive than your average Mafia Wars clone – a 30% per unit cut could noticeably impact Apple's profits. Apple has to be very careful in how they factor for this new market though, as the marginal costs of producing complex software suites like Adobe CS5 are much higher than most mobile apps. With a higher marginal cost, the profit margins per unit tend to be lower. Apple risks driving large vendors away if they accidentally cut too deep into their software's revenue.
Apple's strategy for making it more attractive to build programs for desktop application developers may serve another – arguably more devious – purpose than simply improving the value of Macs to users. It may be an offensive maneuver designed to deprive these rival platforms of developers. Because many of the popular languages, libraries, and frameworks used in developing applications for OSX aren't available for Windows and Linux (or are otherwise implemented or used in dramatically different ways), the work a developer does for OSX won't necessarily carry over. Porting the application to either of these competing platforms could require a significant amount of extra work without the commensurate revenue.
Short term, this ensures Apple has de facto exclusivity over any of the apps these developers creates. But in the long run, Apple could keep said developers "locked" into developing for OSX because the switching cost to go back to Windows or Linux will be too high in comparison.
They might have to familiarize themselves with platform specific libraries, learn new technologies and tools that may have been created and become popular in their absence, or even learn another programming language. We see this with very platform-specific languages like Objective-C: a popular language for OSX libraries like Cocoa, but relatively unsupported in the Windows and Linux world. It becomes a logistics and maintenance nightmare developers can't afford, especially after leaping through the hurdles needed to complete to just sell something in the app store.
The Mac app store is more than simply a great tool to increase the utility and satisfaction of Mac users. It is a strategic maneuver for Apple, designed to shift the balance of personal computing power from Redmond to Cupertino!