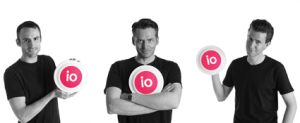 What do all these guys have in common? They founded a company that democratizes data. Andrew Fogg, CDO of UK based Importio will be pitching at our 7.24 event. Here's what inspired David and his team of Big Data guys to create Importio:
"By, essentially, seeing a tangible problem that people were facing and knowing we had the skill and capability to solve it. We worked with very large clients in the financial sector who were trying to pull and aggregate data from the web but struggled to achieve this. It became clear that the very people who wanted and needed data the most didn't have the skills to get it, i.e. business analysts etc. We did. So we jumped in to help!"
So, let's jump in and check out what Andrew and others are pitching at our 7.24 event.