---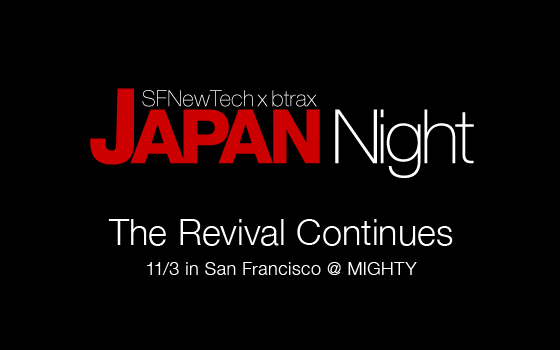 See the talent of Japan's emerging startups help the Japanese economy by going global
---

Joho Planet, Inc.
If you use multiple computers (such as a laptop, a desktop PC at home, and a desktop PC at office) Synclogue helps you synchronize the configuration of plug-ins for apps you've specified in each computer.
http://www.synclogue.com
@Synclogue

This is App which help us pick up the trash and clean the environment. User can provide their location and information when they picked up the trash through smart phone. It is used in over 600 places in 24 countries.
http://www.e-pirka.com
@kojimafujio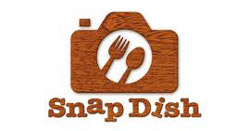 SnapDish
is a free iPhone application that allows users to take pictures of food, record the location, price and other meta data, and share via your preferred social networks.
SnapDish processes the food picture and shares with their family or friends by putting it on Twitter or Facebook.
http://snapdi.sh
@SnapDishJP

Grow is a social Patron platform that allows blog readers to submit tips to blog publishers. It works like Twitter's retweet button or Facebook's Like button embedded in a blog post, but by clicking on the Grow! button, you can tip the blog author.
http://growbutton.com
@GrowBt

The best service in Breakthrough Camp 2011 Summer. This is the App where we can meet opposite sex friends on Facebook. The app helps you try to connect with people of similar interests by using the Facebook Friend API. Additionally, Facematch is expected to present a selection of discount coupons from restaurants and various merchandise. Facebook Page @FaceMatch_Tweet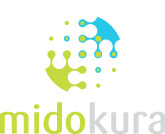 Midokura is a cloud-enabling company developing a technology
to replace the conventional physical devices, such as routers, with a virtual entity
that can be managed on the web. This is software that can make,
manage, control the effective network infrastructure of high cloud age
without using the expensive network tools.
$15.00 for early bird online tickets

$25.00 for all other (late bird) online tickets

$30.00 cash at the door if not sold out

Schedule

:

5:30 pm - Doors & Bar Open

5:30 -7:30 pm - Schmooze and Free Tacos! 7:30 - 9:00 pm - Live Demos 9:00 - 11:00 pm - Schmooze

*Mighty is a 21+ venue.
FOR THE FIRST 150 PEOPLE IN THE DOOR!!