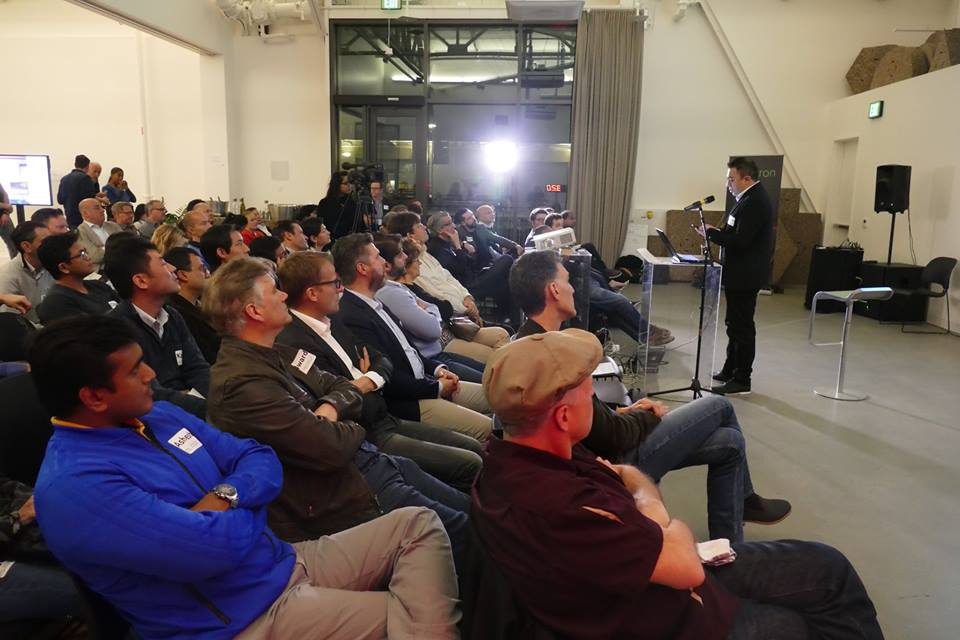 FinTech innovation is staggering -- and we got an inside look at 6 companies innovating in the space. SF New Tech was proud to partner with swissnex to help provide a unique view into the ever-increasing pace of innovation in the financial sector. The presenting companies represented the bleeding edge of FinTech; including:
EquBot
's AI for equity funds,
Track
's tax ap for 1099ers,
Datatron
's predictive analytics solutions for financial institutions,
Logrr
's biometric MFA (multi-factor authentication) as a service for financial institutions,
siyea
's machine learning & AI for accounts receivable, StreamLoan's B2B SaaS/mobile experience for the mortgage landscape, and more. Watch the pitches thanks to
KSVN-TV
: Photos:
About swissnex
swissnex
San Francisco is an initiative of Switzerland's State Secretariat for Education, Research and Innovation (SERI), managed in cooperation with the Department of Foreign Affairs. In San Francisco, swissnex is an annex of the Consulate General of Switzerland, and prepares academic, business, and creative clients for the world of tomorrow by bringing people and ideas together around topics in science, education, art, and innovation. At Pier 17 in San Francisco, swissnex is applying open innovation by curating a community of university, startup, and corporate residents including: Ecole hôtelière de Lausanne, Logitech, Nestlé, Pro Helvetia, Swisscom, Swiss Re, University of Geneva, View, and Vitra. swissnex not only embeds resident teams, but also links innovative partner products and technologies to accelerate Swiss startup and design projects in collaboration with InnoSuisse and Ecole cantonale d'art de Lausanne.