MIGHTY @ 119 UTAH, SF, CA

5:30 pm - HAPPY HOUR DRINKS & FREE TACOS* 7:30 pm - LIVE DEMOS & DISCUSSIONS
(*

Free tacos for the first 150 in the door)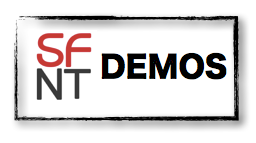 Mosey
Eric Persha, CEO
Discover, Create and Share the perfect 4 hours in any city.        
Mosey is about creating and sharing experiences. After launching in April we have been working hard in our new SF office to make Mosey the platform and marketplace for micro-guides around the world.  Saturday afternoon to the ultimate date night, cabin fever or traveling abroad, search the Mosey library to discover adventures and get inspired to curate new ones.  Think of Mosey as a mixtape of your favorite places and activities beautifully packaged into step-by-step guides that anyone can create.         http://www.mosey.com // @wemosey
Hong Bui, CEO
Polkast provides file sharing, file access, and mobile content solutions for individuals and businesses alike. Our highly-anticipated Einstein product enables teams and workgroups to access and collaborate on the same set of files, while working from anywhere. It is a highly secure business solution, designed with the simplicity that users love!
http://www.polkast.com  //  @polkast_it

 
Tame
Torsten Mueller,  Co-founder & CMO
We tame the information overload on the social web.  Tame is the first context search engine for the real-time web. The web-based application delivers at a glance most shared links, most important topics and most mentioned users from Twitter. Within seconds, journalists, PR- and marketing experts find useful information and sources. Tame was founded in 2012 by Frederik Fischer, Arno Dirlam and Torsten Müller, with the goal to tame the information overflow on the social web. The company originated as a spin-off of the Humboldt University of Berlin and has gained seed funding from the German Ministry of Technology and Economics, the business development and promotion bank of the Federal Land Berlin and from a successful Crowdinvesting campaign on Companisto.de. Beginning in October 2013, Tame will enter the US market as a participator of the German Silicon Valley Accelerator Program.  http://www.tame.it // @tame_it
AirPair
Jonathon Kresner, Founder & Scrappy Entrepreneur
airpair.com is a bootstrapped marketplace that connects companies with top tier expert developers through video chat and screen sharing for 1 on 1 code mentorship and guidance. Jonathon is a 3 time technical founder, with experience successfully seeding ideas and growing world wide communities. He advocates "hackerpreneuership", a cross discipline approach to building technology products with user acquisition baked in as a top priority. He embraces lean startup so dramatically that AirPair launched as a static html page with 2 google forms and had 15 paying customers before one line of code had been written. http://www.airpair.com // @hackerpreneuer


#MeetSkyDrive
SkyDrive brings you free online storage so you can access your files anywhere. With apps for PC, Mac, iOS, Android, and Windows Phone, your most important docs, decks, and spreadsheets come on-the-go with you, across all your devices. With SkyDrive, your files are always with you.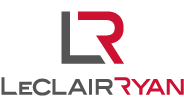 If you're in need of counsel for your startup call Eric Ferraro at LeClairRyan. Eric focuses his practice on the representation of private and public emerging and growth companies in the technology and digital media sectors as well as investors and financial services firms that focus on those industries. LeClairRyan is well-known as an entrepreneurial law firm that provides business counsel and client representation in matters of corporate law and high-stakes litigation.