Wednesday, August 22, 2012
Doors Open @ 5:30
Demos Begin @ 7:30
Mighty @ 119 Utah
Demos & discussions with …
Nifty
Ryan Seekely, Founder
Think of Nifty like a game. Keep picking the right t-shirt, and you might never need to pay for another t-shirt again!
 http://getnifty.com // @letsgetnifty
TalentBin
Pete Kazanjy, Founder
TalentBin helps recruiters and hiring managers find killer talent by scooping up all the professional breadcrumbs people leave on places like Twitter, Meetup, Facebook, Github, StackOverflow, and more, making sense of it ("Oh, this guy's always tweeting about Ruby on Rails and iOS...I wonder what he does...?"), and then pulling it together into a unified profile. For example, here's Myles' TalentBin profile! http://www.talentbin.com/profile/1245243481071576 // @talentbinhiring // @kazanjy

Park in SF Peter Kim, Founder parkinsf.com helps you park smart, save time, and money.  Know your parking options before getting there. Find parking garages near your destination. Get hourly rates, maximum daily charge, and entrance locations. Email your parking options to yourself or friends. Local businesses can link in and show their customers where to park. Event organizers can tell their guests about event parking options.  http://parkinsf.com

ApptheGame Matthew Himelstein, CEO ApptheGame is the ultimate app for sports fans.  Whether you are at home, at the bar or at the game, ApptheGame makes sports better.  http://appthegame.co // @apppthegame // @mikeyferg
Conference Hound Bruce Carlisle, CEO & Founder Conference Hound is is the world's conference discovery platform. We help attendees find conferences based on where they are, by industry, by venue, by speaker, by your friends and colleagues and more. Today we have more than 80,000 conferences in our searchable database. http://conferencehound.com // @conferencehound
AND MORE!

$15.00 for early bird online tickets

$25.00 for all other (late bird) online tickets

$30.00cash at the door if not sold out

Schedule

:

5:30 pm - Doors & Bar Open

5:30 -7:00 pm - Schmooze and Free Tacos! 7:30 - 9:30 pm - Live Demos 9:30 - 11:00 pm - Schmooze

*Mighty is a 21+ venue.
FOR THE FIRST 150 PEOPLE IN THE DOOR!!

| | |
| --- | --- |
| | CALinnovates.org is a statewide coalition focused on championing the conversation about the future of California's critical technology sector. CALinnovates.org brings together industry experts, thought leaders, tech innovators, policy makers and consumers in a non-partisan mission to promote innovation, create new jobs, spur investment and support tech-friendly policies. CALinnovates.org not only provides a medium for educating policy makers and for companies to network, but helps to connect the ideas of today for an economy of tomorrow. |
| | Our good friend Eric Ferraro is back! As a Shareholder at the law firm of LeClairRyan, Eric focuses his practice on the representation of private and public emerging and growth companies in the technology and digital media sectors as well as investors and financial services firms that focus on those industries. LeClairRyan is well-known as an entrepreneurial law firm that provides business counsel and client representation in matters of corporate law and high-stakes litigation. If you're in need of counsel for your startup call Eric first. |
| | btrax, Inc. is a San Francisco based creative agency serving global markets for over 6 years. Our team has a wide range of experience from handling UI Design, User Experience Consulting, Social Media Marketing, Branding and Identity, Startup Prototypes, Mobile development, to website localization for the Asian market. We are proud to be a Platinum sponsor of SF New Tech and serving them as their creative partner. |
|   | Microsoft just launched the preview of their new, modern email service Outlook.com. It has a fresh and intuitive design, it connects your email to useful information from Facebook, Twitter LinkedIn, it gives you a smarter inbox with the power of Office and SkyDrive, and since email is personal, it keeps you in control of your private data. Make sure to sign-up and give it a try. Some folks from the Outlook.com team are here in the back to show you the product, answer your questions and, of course, provide some swag.  @outlook |
MEDIA SPONSORS
GROW

Conference 2012
August 22-24th, 2012
Vancouver, B.C.
Re-Thinking Business: Staying relevant in a new era. The
GROW
Conference explores how the consumer revolution is changing the future of business. Engage or die. The social web has changed consumer expectations and empowered them with real-time information and a digital soapbox. They are your customers and your employees. In today's noisy marketplace with low switching costs, they can leave you at any time. To stay competitive, companies must create a culture of respect and openness, build a strong brand, and emotionally engage their community. In the land of 'me too' companies what you stand for and how you interact is your differentiator. Speakers: Joe Stump, Founder, 
Sprint.ly

; Neil Patel, Co-Founder, KissMetrics
; Rick Perrault, Founder, Unbounce
; Rand Fishkin, Founder, SEOmoz
; Dave McClure, Founding Partner, 500 Startups
; Sean Ellis, CEO & Founder, CatchFree
; Kate Rutter, Co-Founder & Principal, LUXr
; Scott Kveton, CEO, Urban Airship, others.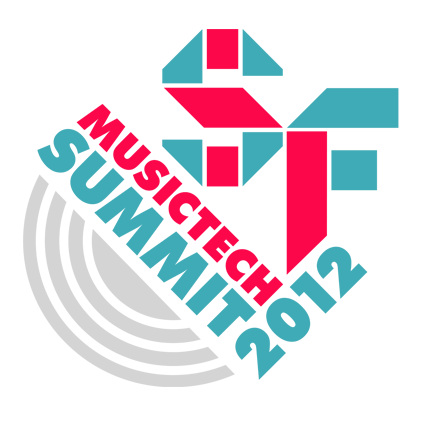 The SF

MusicTech

Summit XI brings together visionaries in the music/technology space, the best and brightest developers, entrepreneurs, investors, service providers, journalists, musicians and organizations who work with them at the convergence of culture and commerce. Held on October 9th at San Francisco's Hotel Kabuki, we meet to discuss the evolving music/business/technology ecosystem in a proactive, conducive-to-dealmaking, B2B environment.  Speakers include Theda Sandiford of Universal Republic Records, author Rob Reid of Listen.com, Genevieve Jewell of The Collective, Matt Urmy of Artist Growth, Sahil Lavingia of Gumroad, Colin Brumelle of Twitter, Julie Samuels of the EFF, and more!
For tickets and more information, visit sfmusictech.com and save 10% with the code "sfnewtech"

.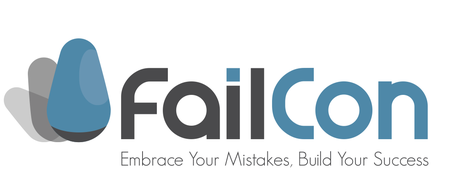 FailCon 2012
October 22nd, 9:00a - 5:30pm
Julia Morgan Ballroom, San Francisco CA
FailCon is a one-day conference for 500+ technology entrepreneurs,
investors, developers and designers to study their failures and
prepare for success. Â As an entrepreneur, you will inevitably
encounter failure, and overcoming it is the biggest challenge. At
FailCon, we help you do just that.
Join founders and partners Gina Bianchini, Chip Conley, Ben Huh, Cindy
Alvarez, Scott Berkun, Sean Ellis, Danielle Morrill and more as they
share advice on how to overcome failure and reach success! For tickets
and more information, check out http://thefailcon.com.
Become a "Me+1" annual member and you and a buddy get into events for free!
Become a Friend of SF New Tech! See how friends with benefits takes on a whole new meaning!