presents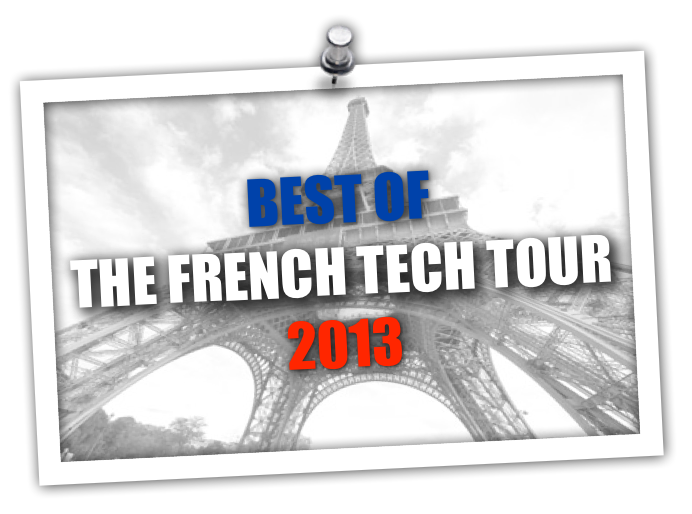 MIGHTY @ 119 UTAH, SF, CA
WEDNESDAY, JUNE 5, 2013

DOORS OPEN, COLD DRINKS & FREE TACOSÂ  @ 5:30 pm LIVE DEMOS & DISCUSSIONS @ 7:30 pm
 
WITH
 
Cognik
Stéphane Reynaud, CTO
CogniK's solution combines big data with cognitive sciences to provide reliable TV and video recommendations without having to collect enormous amounts of information about the viewer.
Followapps
Samir Addamine, CEO
Followapps provides brands with a SaaS platform to launch, measure, optimize, and maintain their presence and grow their audience in the mobile world. This platform provides guidance to implement a successful mobile strategy, and recommends step-by-step actions to guarantee consistency across all the apps.
Kpsule
Franz Tournadour, CEO
Kpsule is a SaaS platform that allows rich media campaign delivery within just 24 hours, easily disseminated and targeted to the most powerful web audiences. Kpsule offers unmatched performance – 3 to 5% engagement rates with up to 50% agreement rates.
Leankr
Pierre Roulph, CEO
RedBox, created by Leankr, is a unique search engine-like second screen platform that uses the Web to gather only the most relevant content, and then pushes and synchronizes it with the TV programs in real-time. Leankr's clients include television networks, and Tier-1 operators and broadcasters.
Sush.io
Thomas Guillaumin, CEO
Sush.io provides startups and mid-sized companies with a tailored business intelligence tool aimed at reducing paperwork and Excel spreadsheet usage.  Its platform automatically aggregates and organizes data from 300+ Online accounts such as Paypal, T-Mobile, Github, Recurly, Mailchimp, Google adwords on a clear and well-designed dashboard.
Wimi
Lionel Roux, Founder, CEO
Wimi is a cloud-based platform for small and mid-sized companies and entrepreneurs that simplifies file sharing and project management. Additionally, Wimi synchronizes professional data (files, calendars, tasks, contacts) across team members, according to their role. It is a professional, user-friendly and secure alternative to Dropbox.
Xilopix
Eric Mathieu, Co-Founder and CEO
Xilopix has developed a search engine and digital asset management solution featuring automatic indexing, annotation, and image content recognition. It provides a way to search, manage and find multimedia content intuitively by using your fingertips.


UBIFRANCE is France's public agency for international business development and it is represented in 44 countries by the FRENCH TRADE OFFICE-UBIFRANCE.
  In San Francisco, the office is in charge of the Information & Communication Technology sector for the entire North American market.  We provide French startups with consulting and business development services, in order to promote their products/services and assist in establishing partnerships with US companies.
The French Tech Tour is one of our most comprehensive services, formed through a unique partnership with the business and corporate development teams of some of the largest technology corporations in the US.