June 20, 2012
Doors Open @ 5:30
Live Demos @ 7:30
Meet, greet, and grill . . .
Erik Martin, General Manager
Reddit is the "front page of the internet" famously serving upwards of 2 billion pages a month. Over 35 million "redditors" contribute links, images, memes, self-posts and more … and then up-vote them up into internet fame or down-vote them into obscurity.  Erik Martin, one of the "100 Most Influential People in the World" according to Time Magazine, oversees this highly active community and is widely known for helping Reddit organize opposition to proposed SOPA and PIPA antipiracy laws earlier this year.  He will be discussing reddit community projects that keep him up at night. http://www.reddit.com // @reddit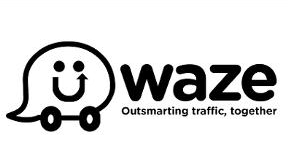 Di-Ann Eisnor, VP Platform & Partnerships
Waze is a social traffic & navigation app based on the world's largest community of drivers sharing real time road info and contributing to the "common good" out there on the road. By simply driving around with Waze open, users passively contribute traffic and other road data. Users can take a more active role by sharing road reports on accidents, police traps, or any other hazards along the way, helping to give other users in the area a 'heads-up' about what's to come– and because it's 100% user-generated, the more people who use Waze, the better (and more fun) it gets! Also, Waze is shooting to save its community time AND money with its new fuel program to help our community of 20 million drivers worldwide find their best gas station options and real-time prices. 
http://www.waze.com // @waze
Raza Zaidi, CEO
Awesome, casual games for music fans.
http://www.factoidgames.com // @factoidgames
Sam Rahimi, CEO
Easily create a broadcast, share it with the world, and experience video together in real time.
http://ibroadcast.tv // @ibroadcasttv

Joel Slayton, Executive Director
ZERO1 is where art meets technology to shape the future. As a 21st century arts nonprofit, ZER01 works with some of the world's most fertile and creative minds from the fields of art, science, design, architecture, and technology to produce the ZERO1 Biennial,  "Seeking Silicon Valley", an international showcase of work at the nexus of art and technology. All hackers and designers wishing to build tech that supports art -- while making art that supports tech! -- are encouraged to join ZERO1's Hackathon Weekend at TheGlint on June 15-17 to create a seamless visitor experience through mobile technology for the 2012 ZERO1 Biennial. (Register for free @ http://hackflux.eventbrite.com).  ZER01 is also the force behind the ZERO1 Garage, where principles of artistic creativity are applied to real world innovation challenges. Part incubator, part research lab, part think tank, the ZER01 Garage informs strategies for research, development, and creativity.  http://www.zero1.org // @zero1
Chris Van Pelt, CTO & Co-Founder
RTFM (Real Time Foto Moderator) by CrowdFlower is a simple API that taps the world's largest crowd to screen photos for offensive content in under 15 minutes. RTFM is the first in a series of crowdsourcing web apps to be released by CrowdFlower in 2012. These apps will make proven, scalable crowdsourcing workflows available to users who can pay as they go. RTFM helps developers and community managers avoid user complaints and App Store violations by identifying inappropriate photos quickly and easily. Â Â Â  Â Â Â 
http://www.crowdflower.com
//
@crowdflower
 AND MORE!
$15.00 for early bird online tickets

$25.00 for all other (late bird) online tickets

$30.00cash at the door if not sold out

Schedule

:

5:30 pm - Doors & Bar Open

5:30 -7:00 pm - Schmooze and Free Tacos! 7:30 - 9:30 pm - Live Demos 9:30 - 11:00 pm - Schmooze

*Mighty is a 21+ venue.
FOR THE FIRST 150 PEOPLE IN THE DOOR!!
And more surprises await!

| | |
| --- | --- |
| | CALinnovates.org is a statewide coalition focused on championing the conversation about the future of California's critical technology sector. CALinnovates.org brings together industry experts, thought leaders, tech innovators, policy makers and consumers in a non-partisan mission to promote innovation, create new jobs, spur investment and support tech-friendly policies. CALinnovates.org not only provides a medium for educating policy makers and for companies to network, but helps to connect the ideas of today for an economy of tomorrow. |
| | Our good friend Eric Ferraro is back! As a Shareholder at the law firm of LeClairRyan, Eric focuses his practice on the representation of private and public emerging and growth companies in the technology and digital media sectors as well as investors and financial services firms that focus on those industries. LeClairRyan is well-known as an entrepreneurial law firm that provides business counsel and client representation in matters of corporate law and high-stakes litigation. If you're in need of counsel for your startup call Eric first. |
| | btrax, Inc. is a San Francisco based creative agency serving global markets for over 6 years. Our team has a wide range of experience from handling UI Design, User Experience Consulting, Social Media Marketing, Branding and Identity, Startup Prototypes, Mobile development, to website localization for the Asian market. We are proud to be a Platinum sponsor of SF New Tech and serving them as their creative partner. |
| | |
Become a "Me+1" annual member and you and a buddy get into events for free!
Become a Friend of SF New Tech! See how friends with benefits takes on a whole new meaning!
Get a job! Hire a pro!
Interested in being considered for a demo?