IT'S LAST CALL FOR TICKETS!
AND 8 + 7 MORE REASONS TO JOIN US...
1) Meet Merriman Capital! Get funded!
Merriman Capital has stepped up to sponsor our shindig with the singular goal of helping startups get funded. Marc Lewis, Merriman's Managing Director, and Chief Technology Strategist, will be on-hand to introduce the Merriman Digital Capital Network (DCN), a transaction platform for institutional and accredited investors that enables a comprehensive and compliant venue for transactions in U.S. capital markets. The Merriman DCN links 100s of institutional and accredited investors with a wide selection of pre-screened investment opportunities — like yours — across multiple strategies, sectors, and deal sizes. Let's get your startup in the DCN!
2) Meet Sarah Buhr from TechCrunch! Get noticed!
Sarah will not only be scouting for great startups stories for TechCrunch, she'll be helping to moderate the event! Woot!
3) Meet the following 7 HOT Startups from here and abroad who'll be on stage to demo and take your questions/comments:
* BrainBot is a sensor-driven device that's designed to help you calm your soul.
* Kindr is all about thoughtful messaging to make more people happy.
* UpGrade It! parlays the power to improve our surroundings.
* PresentiGO makes life easier for sales people in the field.
* Contract Live with cloud-based contract management.
* Antidot with enriched technical documentation drafting solutions.
* Squid Solutions with tailor-made analytics apps for B2B.
4) Meet Telerik's Chief Strategy Officer, Steve Forte! Work smarter!
Steve will share how Telerik's platform empowers its customers to create compelling app experiences across any screen and more. Telerik's end-to end platform uniquely combines industry-leading UI tools with cloud services to simplify the entire app development lifecycle. Telerik tools and services can be adopted individually or as a platform and seamlessly integrated with other popular developer solutions. More than 130,000 customers from 40,000 organizations in 94 countries depend on Telerik products, including more than 450 of the Fortune 500®, academic institutions, governments and non-profits. Ask Steve how Telerik can help your startup!
5) Meet Heather Meeker of MeekerQuinn! Get traction!
Heather and team are SFNT's trusted partners in traction who are all-in when it comes to helping startups bust through the clutter! Heather will be at Mighty looking for ways to move the needle for your startup. Ask me for an intro.
6) #MeetMicrosoft! Take a vacation!
Learn how to bring your vacation dreams to life with Bing, OneDrive, Outlook.com, and IE. Microsoft also invites you to apply to become a Product Expert in their new "Idea Lab", and you could win $300 towards your next vacation. Visit http://aka.ms/IdeaLabApp1 to join.
7) Meet everyone else! Make new friends!
Connect with 150+ other geeks and freaks who also call technology their passion. They'll be in the house -- or in line for the taco truck -- eager to meet you!
8) Free tacos, yo! Get fed!
We dish out free tacos from one of SF's most-loved taco trucks for the first 150 folks in the door. Your plate awaits!

Doors open @ 5:30 for 2 hours of getting to know each other over free tacos.
Presentations start @ 7:30 pm
Come for the networking, stay for the demos!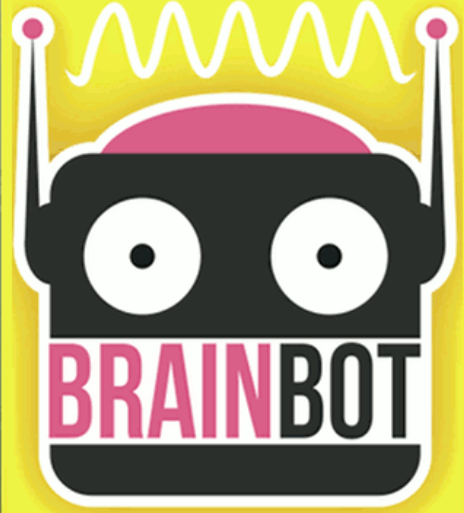 BrainBot
Rohan Dixit, Founder
BrainBot is a wearable device that helps you stay calm and relaxed. It uses an embedded sensor measuring stress patterns in your autonomic nervous system. Your BrainBot knows when you're stressed and encourages you to breath deeply when you need it most.
http://www.brainbot.me
// https://twitter.com/brainbot
Kindr
Matt Ivester, CEO
Kindr is disrupting ecards and physical greetings cards with it's mobile-first approach to thoughtful messaging. Their slogan is "Brighten someone's day" and the app enables its users to do exactly that by
sending
thoughtful, funny, or cute GIFs and images paired with short captions
or notes.
http://www.kindr.me
//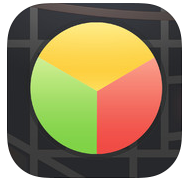 Infrastructure Upgrade, Inc.
Matthew Myers, Founder & CEO
Frustrated by crumbling Infrastructure? Here is your iPhone app. Download Upgrade it! @
https://itunes.apple.com/us/app/upgrade-it!/id672622614
PresentiGO is a better way for sales teams to present in the field.
-Sales reps can give more engaging presentations.
-Sales directors can gain insight into what's working out in the field.
-Marketing can improve and deliver consistent messaging. http://
www.presentigo.com

Contract Live
Matthieu Lhoumeau, CEO
Contract Live is a cloud-based platform which help companies manage all their contracts (supplier, client, HR, partnership, etc.) throughout all stages (creation, negotiation, e-signing, managing) in one single safe place.
http://www.contract-live.com/
Antidot
Fabrice Lacroix, CEO
Anidot specializes in data enrichment and search engines. Their solution Fluid Topics has 'reinvented' the way technical documentation drafting and editing is done. It essentially allows users to add personalized documents and create lively, simple and interactive online publication systems with browsing, search, annotation, comment and feedback features.
http://www.antidot.net/en/
Squid Solutions
Adrien Schmidt, CEO
Squid Solutions fuels innovation and drive performance via powerful, tailor-made analytics apps. Squid provides the most demanding B2B publishing industry players with transparent usage metrics in a faster and more flexible way. Its usage analytics dashboards, core user segmentation, and visualization app is all combined in a beautiful, clear, and readable interface.
http://squidsolutions.com/en/