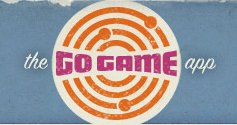 Ian Fraser, Co-Founder David Moles, Developer
The Go Game App is a location-based game that's a cross between Amazing Race, Cranium and America's Funniest Home Videos -- all starring YOU! Part scavenger hunt, part mobile party – it's a game that's been around since 2002 –and now it's on the iPhone!
http://www.thegogame.com
//
@thegogame
Otto Hilska, Founder & CEO
Repost.us John Pettitt, CEO
Repost.Us is a frictionless instant syndication platform. Repost.Us manages the entire content syndication process - from formatting content for the syndication site and advertising delivery to direct payments and tracking impressions. Syndicators receive an embed code that enables them to post the content on their own site quickly and easily - just like video. 
http://repost.us
//
@RepostUs
Sani El-Fishawy, Co-Founder/CEO
TryMyUI is here to make your life easier by helping to improve your website. How? You get to watch videos of real people from all over using your website and telling you what they think.
http://www.trymyui.com
//
@trymyui
.
Sococo, the social communications company, will demo TWO new features for Team Space, the social communications service for distributed teams: 1. Team Screens, which works just like a browser and enables users to place and keep browser and desktop-based applications--such as Salesforce, NetSuite, Bugzilla, AgileZen, Basecamp-- in their Team Space rooms. 2. Team Space Business Telephony which allows team members to call multiple people who are NOT online but need to be in the meeting—e.g.: you're driving down 101 and need to be in a con call; with Team Space Business Telephony the team can dial your cell and you are instantly connected and represented by a avatar just as others are—no dial-up, no passcodes.
http://www.sococo.com
//
@so_co_co
Alain Raynaud, Co-Founder
LetsLunch is business networking done right: over lunch! Give us a lunch slot and your LinkedIn profile, we'll have you meet people relevant to you.
http://www.letslunch.com
//
@_letslunch
ToutSuite Social Club (launching soon) is the exclusive membership community enabling real time conversations with consumers, their peers and the product maker through our interactive streaming video event platform. Tout Suite is pioneering scalability of the spoken word by creating the first solution for face-to-face real-time communication for product makers, brand ambassador consumers and their personal peer networks. Discover Brands, Make Trends, Meet Friends.
http://www.toutsuite.com
//
@toutsocial
FREE TACOS
FOR THE FIRST 150 PEOPLE IN THE DOOR!!
$15.00 for early bird online tickets
$25.00 for all other (late bird) online tickets $30.00 cash at the door if not sold out
Mighty is a 21+ venue.
Schedule

:
5:30 pm - Doors & Bar Open
5:30 -7:30 pm - Schmooze and Free Tacos! 7:30 - 9:00 pm - Live Demos 9:00 - 11:00 pm - Schmooze