&




SF New Tech & Macworld/iWorld 2014 are pleased to present "6 About To Break" - the first-ever competition to be held at Macworld/iWorld to spotlight the most innovative apps, accessories, software and utilities that are uniquely positioned to breakout in the Apple marketplace.
We reviewed over 100 global companies spanning hardware, software, mobile apps, accessories and utilities who applied for a chance to be one of the 6 About To Break.
This very special event will be structured in the same format as SF New Tech: each company will receive five minutes to present and five minutes to answer robust audience questions.
And, to keep things interesting, we've rounded up an all-star panel of judges to provide expert commentary on each company while the audience (you!) will vote in the very first winner of the 6 About To Break competition!
Judges include:
* Andy Grignon, Founder, Quake Labs (Served under Steve Jobs at
Apple and was the first person to receive a phone call from Jobs on an
iPhone)
* Leander Kahney, Publisher, Cult of Mac
* Paul Kent, GM IDG Macworld/iWorld Expo
* Heather Meeker, Principal, MeekerQuinn
Immediately following the competition, Macworld/iWorld and SF New Tech will host a cocktail party to raise a glass to innovation.
Join us to see and celebrate the 6 About To Break!

Everypost
Fernando Cuscuela, Co-Founder & CEO

An easy and convenient mobile social media app where anyone manage and publish content to Facebook, Twitter, Google+, Linkedin, tumblr, and many others social networks all at once, from one place. (@everypostme)


Glyph
Yobie Benjamin, COO & Chief Software Officer

A wearable mobile personal theater device that allows users to experience all media with vivid life-like clarity and exceptional sound. Glyph combines a unique flip-down form factor, super sharp imagery and premium noise-cancelling audio that is a revolution in personal display technology. (@avegant)


MotionPortrait
John Branderhorst, Business Development
MotionPortrait is a Japanese startup with technology that allows a user to upload any photo of a face and have that rendered into 3D animation. (@motionportrait)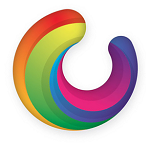 Orbeus empowers automatic multi-media content management, based on industry-leading face/object/scene recognition technology. (@Orbeus_inc)



AppPresser
Scott Bolinger, Founder

A plugin framework with a set of tools that gives you the ability to create a native iOS and/or Android app using WordPress. AppPresser brings the power of building native apps with WordPress available to everyone. (@apppresser)



Petcube
Yaroslav Azhnyuk, CEO

A home gadget that enables you to watch, talk and play laser games with your pet through an app on your mobile phone. Petcube is a sleek box that includes a laser pointer, wide angle camera lens, speakers and Wi-Fi. (@petcube)
---
6 About To Break Sponsors
Rackspace® (NYSE: RAX) is the global leader in hybrid cloud and founder of OpenStack®, the open-source operating system for the cloud. Hundreds of thousands of customers look to Rackspace to deliver the best-fit infrastructure for their IT needs, leveraging a product portfolio that allows workloads to run where they perform best—whether on the public cloud, private cloud, dedicated servers, or a combination of platforms. The company's award-winning Fanatical Support® helps customers successfully architect, deploy, and run their most critical applications. Headquartered in San Antonio, TX, Rackspace operates data centers on four continents. Rackspace is featured on Fortune's list of 100 Best Companies to Work For. http://www.rackspace.com


Telerik empowers over 1,000,000 developers to create compelling app experiences across any screen. Our end-to-end platform uniquely combines industry-leading UI tools with cloud services to simplify the entire app development lifecycle. Telerik's tools and services can be adopted individually or as a platform and seamlessly integrate with other popular developer solutions. http://www.telerik.com

6 About To Break
Media Partners