SFNT will be the "opening act" for the big Wearable Wednesday event on February 18, 2015!
Join us for cocktails and conversation @ WearableWorld's new amazing HQ inside the Palace of Fine Arts (formerly known as the Exploratorium) for some amazing demos and talks from SFNT... and then buckle up for "Developing the Modern Work Culture" an amazing panel discussion on

how to develop the ideal work culture for your business in 2015.
It's going to be a great night and we can't wait to see you!
---
** Note: NO Entry Before 6:00pm & No Admittance After 7:00pm **

---
SFNT Demos Start at 6:30pm Sharp!
Pick eliminates the back and forth of scheduling. We connect calendars to you can find time in one step.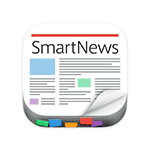 Vincent Chang, Evangelist
Your news in a minute, powered by machine learning. With over 10M downloads, SmartNews is the #1 News app on the App Store and Google Play. Unlike typical aggregators, SmartNews is 100% algorithmically generated, scouring 10M+ articles, social signals and reading behaviors to give you the top trending articles that really matter - in real-time.


http://

www.smartnews.com

// @smartnews_en
Michael Weissman, VP, Marketing
Sckipio is a chip company that makes G.fast chipsets. These chipsets support the ITU's new ultra-broadband standard (approved in December 2014). G.fast will be the replacement for DSL and will deliver up to 1Gbps over existing copper wiring.


http://www.sckipio.com

// @sckipiotech
Jason Scott, Internet Archive Software Archivist
Jason will give a quick demonstration of how The Internet Archive is dedicated to bringing computer history, playable and usable, in your browser. You may remember when ~1000 old school coin-op arcade games were unleashed onto the Internet a few months ago? That was all Jason!

http://www.archive.org

An amazing workshop led by:
The Great Work Cultures Credo
Great Work Cultures is a community dedicated to unleashing the power within every human organization. In working together, we have learned that the primary purpose of an organization is to create value for the people it serves.
Through our efforts we have come to value:
Collaboration over control
Human experience over bureaucratic rules
Networks over hierarchies
While there is value in the items on the right, we value the items on the left more.
Creating a happier world.One person, community and company at a time.
Science tells us that people are bad at predicting what keeps us happy. It also says that focusing on our passions and purpose can create sustainable happiness. Yet, here we are, a global society of people that are unhappy (or think they could be happier) in life.
Simply put, everyone wants to be a part of something bigger than ourselves. To have a higher purpose. That's where we come in. We believe by prioritizing happiness in work and life, together we can create change in the world more than we ever thought possible.
Startup Spotlight: Skully Helmets Inc.
Great work culture will make or break a startup. Mitch Weller, VP of Business Operations will provide behind the scenes insight on how Skully created and sustains a work environment that supports productivity, creativity, and community.
---
Speakers
Benay Dara-Abrams
Benay Dara-Abrams is the Co-Founder and Lead Link for Great Work Cultures, an international community dedicated to unleashing the power within every human organization. Benay is on the faculty for the new Gore School of Business Center for Innovative Cultures, training organizations in using Collaborative Tools and Practices and Design Thinking to create strategies to build highly productive, engaged teams that cross geographical, organizational, and functional boundaries. Also, as Founder and CTO for BrainJolt, Benay is currently working in the intersection of Data Science, Wearable Technology, and Digital Health & Wellness. With help from two NIH grants, she has developed a sensor-enabled social support platform, combining device measurements, caregiver observations, and self-reports to detect anomalous patterns in chronic conditions and provide support for older adults.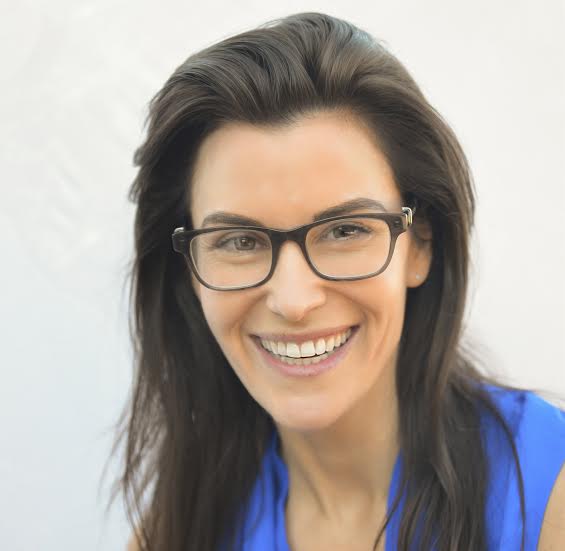 Sunny Grosso
Coaching & Culture Chief
Sunny Grosso has spent a colorful career building relationships, from sake
trainings in California to coaching teams around the world. An ORSC trained coach (Organizational Relationships Systems) with a background in psychology, Sunny joined Delivering Happiness to build and expand the coaching team. She now holds the role of Coaching & Culture Chief, leading the team to create more successful companies through sustainable workplace change and the science of happiness.
Bill Sanders
Great Work Cultures champion
Roebling Strauss Principal & Sr. Consultant
Bill Sanders is Principal and Sr. Consultant with Roebling Strauss, a boutique consultancy that specializes in delivering dramatic improvements in organizational effectiveness: co-founder and Advisory Board Member of Alynd, software that facilitates and supports team alignment through commitments: and Co-Lead Link of the Finance Circle for Great Work Cultures, a community dedicated to creating a new norm for work cultures that optimize worker effectiveness and human happiness. Connect with Bill on twitter at @technacea.
Mitchell Weller
Co-Founder & Vice President, Business Operations
Mitchell has shared his brother's passion for motorcycling since before he can remember. This same passion eventually led him to join SKULLY in 2013 after holding Director positions in human resources, operations, and materials logistics. Mitchell served in the US Army, holds a B.A. in Psychology from the University of Minnesota, and enjoys getting his hands dirty working on motorcycles and cars.
Myriam Joire
Myriam Joire (tnkgrl) was born wearing combat boots and holding a keyboard; moments later she picked up a soldering iron. She's been stomping, typing and hacking ever since. After spending years being a code-monkey in the video game industry, she joined Engadget as Senior Mobile Editor and later Pebble as Chief Evangelist. Today she advises founders and startups on their media and product strategy with a focus on evangelism and crowdfunding. She's based in San Francisco.
Redg Snodgrass
Wearable World & Readwrite
Redg Snodgrass is a hybrid entrepreneur / corporate executive who understands how big companies can partner with and strategically leverage innovative startups. He has been a lean mean branding positioning junkie, beating competitors with larger resources and deeper experience most of his career. Unlike most corporate mavericks, he's maintained the respect of his colleagues, and works to raise the bar so that everyone shares in the victory, and gets equal praise.
As a founding member of SKOUT, Redg helped create the first social mobile application for iPhone that was profitable as well as viral. When SKOUT reached 2.5 million users and sustainable profitability, he left for the opportunity to head Innovation at Alcatel-Lucent / Bell Labs, where he created the first-ever Open API Service across multiple global carriers, working with companies such as SFR, French Telecom, AT&T, VzW, Sprint, and Tmobile. Redg then led the company's Open Innovation Unit, helping over 400 startups connect with top carriers globally, generating tens of millions in revenue. This experience allowed him to connect with and develop relationships with many of the top C-level telecom executives in nearly every content around the world. He went on to found The Taploid, a lauded innovative startup leveraging Facebook's Open Graph.
Currently Redg serves as CEO of Wearable World, Inc., a San-Francisco based incubator / accelerator that has created the first self-sustaining technology ecosystem that generates deal flow and revenue for clients. He also sits on the board of several startups, managing their go-to-market strategies.
---
Wearable Wednesday
Wearable Wednesday events are an open community forum focused on the blending of technology, art and humanity in the Wearable Technology and Internet of Things ecosystem. Our goal is to provide a platform for industry innovators, entrepreneurs, builders and investors to connect with like-minded, motivated people with the knowledge, vision and partnerships that will move the Internet of Wearable Things ecosystem forward. Group Meetups will include both technical and market-oriented sessions. Wearable Wednesdays are held globally across the world's top tech centers, including San Francisco, New York, Dallas and London, and we continue to launch new locations periodically. Meet the most innovative wearable tech entrepreneurs in your community, demo products, share ideas and discuss trends in both local and global markets.