11.20 SFNT: Give Thanks! Talking Turkey w/Livefyre, Traackr, Wheelz, Myte, & more!
Tuesday, November 20, 2012 Mighty @ 119 Utah, SF Doors @ 5:30 Demos @ 7:30 Free Tacos!
Discount Codes for 101 Lucky Ones:
20-isnoozed  = 10% off (25 available) 20-whatadeal = 25% off (25 available) 20-yeahbaby  = 50% off (25 available) 20-seeyouthere = 100% off (26 available)
 

Tuesday, November 20, 2012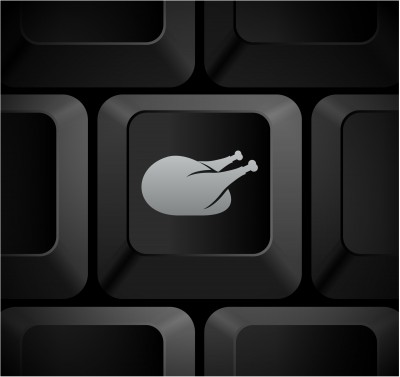 Talking Turkey With ...
 
Desti Nadav Gur, Founder Desti is the smartest travel guide, ever. We are working on game changing technology that leverages natural language search technology and artificial intelligence to help people find precisely what they are looking for based on multiple criteria, not just price or travel dates. http://www.desti.com // @getDesti
Traackr Pierre-Loic Assayag, CEO
Traackr is a people discovery engine -- you define a topic and we find you the individuals leading the conversation. Marketers and communicators use Traackr's products to identify influencers across the web and social networks, amplify their voice and get strategic insights about their companies, products and markets. http://traackr.com / @traackr
Wheelz Stephen McCurry, Product Manager Aaron Platshon, Marketing & Communications
The Wheelz car sharing community. Our revolutionary technology platform allows a seamless experience for both car owners and car drivers.  http://www.wheelz.com // @gowheelz
Myte Sydney Jadot, Founder & Manager
Myte is a community that enhances your social life through finding and organizing meetings and parties at the places you like most!  Myte is a mobile platform focused on parties and meetings for very social people. Through a unique reviewing system, an event management tool, we believe we've build THE app that will enhance the user's social life! Sydney will demo the
Myte

social platform, the App
(iOS, Android, tablet version), the website and the company.  http://www.myteapp.com //
@MyteApp
Livefyre
Jenna Langer, VP Customer Experience
Livefyre

's StreamHub is the world's first Engagement Management System. It is a powerful solution for digital publishers and brands to engage their communities online and also curate social media content on their own sites.  http://www.livefyre.com  // @Livefyre

aquoria

Rui Rong, Brand Manager

aquoria is a new photo collaboration service that allows you to keep track of memorable events in time sequence and digital form. aquoria is an HTML5 based browser application that doesn't require any installing or downloading. Just access anytime from any browser on any device! Check it out at www.aquoria.com
$15.00 for early bird online tickets

$25.00 for all other (late bird) online tickets

$30.00 cash at the door if not sold out

Schedule

:

5:30 pm - Doors & Bar Open

5:30 -7:00 pm - Schmooze and Free Tacos! 7:30 - 9:30 pm - Live Demos 9:30 - 11:00 pm - Schmooze

*Mighty is a 21+ venue.
FOR THE FIRST 150 PEOPLE IN THE DOOR!!

CALinnovates.org is a statewide coalition focused on championing the conversation about the future of California's critical technology sector. CALinnovates.org brings together industry experts, thought leaders, tech innovators, policy makers and consumers in a non-partisan mission to promote innovation, create new jobs, spur investment and support tech-friendly policies. CALinnovates.org not only provides a medium for educating policy makers and for companies to network, but helps to connect the ideas of today for an economy of tomorrow.
Our good friend Eric Ferraro is back! As a Shareholder at the law firm of LeClairRyan, Eric focuses his practice on the representation of private and public emerging and growth companies in the technology and digital media sectors as well as investors and financial services firms that focus on those industries. LeClairRyan is well-known as an entrepreneurial law firm that provides business counsel and client representation in matters of corporate law and high-stakes litigation. If you're in need of counsel for your startup call Eric first.

btrax, Inc. is a San Francisco based creative agency serving global markets for over 6 years. Our team has a wide range of experience from handling UI Design, User Experience Consulting, Social Media Marketing, Branding and Identity, Startup Prototypes, Mobile development, to website localization for the Asian market. We are proud to be a Platinum sponsor of SF New Tech and serving them as their creative partner.
 
Microsoft just launched the preview of their new, modern email service

Outlook.com

. It brings a fresh and intuitive design, it connects your email to useful information from Facebook, Twitter LinkedIn, it gives you a smarter inbox with the power of Office and SkyDrive, and since email is personal, it keeps you in control of your private data. Folks from the Outlook.com team will be at SFNT to show you the product, answer your questions and, of course, provide some swag. See it in action at www.outlookpreview.com

.
Become a "Me+1" annual member and you and a buddy get into events for free!
See how friends with benefits takes on a whole new meaning! 
Become a Friend of SF New Tech!