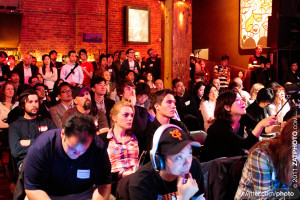 The local startup community is important to us.  We've got some great SF New Tech community specials to tech events we like. Enjoy!
Want your event listed here?   Click here!

SPECIAL DISCOUNTS TO EVENTS WE LIKE:
Everything Startups Need to Know About Angel Funding (3.5)
This is our much anticipated "Angel Funding" event. Find out everything you need to know about…
Series Seed
Convertible Notes
SAFE Financing Docs
Closing Angel Rounds
Getting Traction on AngelList
Click here for 25% off  – use code "25_PERCENT_OFF"
Strategic Investors: Why Startups Should Look to Corporate VCs for Funding (3.12)
This is our annual "Strategic Investors" event. Find out…
What are corporations looking for in startups?
Which corporations are the most active investors?
How to negotiate the best terms with a corporate VC?
Ways to orchestrate your own acquisition
We'll have three top corporate VCs speaking, plus plenty of food, drink and networking.
Click here for 25% off
Hackfit SF (3.21-3.23)
Hackfit is a fitness-focused startup competition upping the ante on traditional hackathons. Hackfit adds camaraderie-building fitness challenges, rockstar mentorship, and superfoods while challenging teams to create the future of health, fitness, and sport technology. They are looking for developers, designers, and entrepreneurs of all stripes who share a passion for health, and building new technology. There will be fitness classes held throughout the event and healthy food served to keep our Hackfitters energized.
Click here for tickets.
DataBeat (5.19-5.20)
VentureBeat hosted their inaugural DataBeat event in 2013, and it was a smash success, bringing together some of the top data scientists, analysts, investors, and entrepreneurs in the field of big data.
This year's DataBeat will be laser focused on helping companies increase profitability through smart analytics and big data tools. We're gathering the brightest minds to filter through the noise and give new insights on the people, technologies, and strategies that will accelerate growth.
Click here for tickets